a multidisciplinary designer with a focus on web, video,
marketing.
I use digital design to expose your brand and make every interaction count!
I am so pleased with how our awards came out. Although I received the shipment in December I didn't see them until just last night. Your patience and availability to make changes made my vision come to light. I couldn't be anymore happier handing them out to our riders. Thank you again for an excellent job!
"Brian was very nice and respectful throughout my time working with him. I'm so thankful for his patience with me. Very pleasant and knowledgeable young man."
"Yes, Brian thank you once again there is no way this could've gotten done on time without you. This turned out 1000% better than I expected. 'Trust the process and trust Brian', as you said haha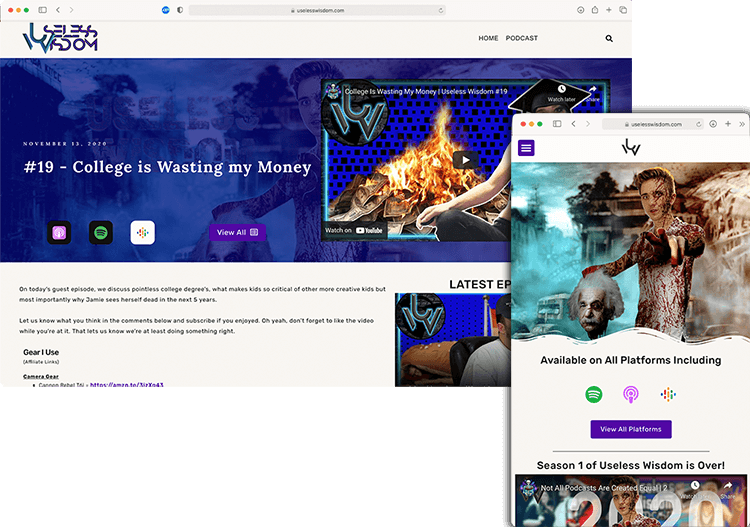 Skim through the extensive task log that overviews the boundless Useless Wisdom Project all laid out in a discernible case study format.